It is with pride, elegance, and strength of character that she becomes the face of NEIGE.
A businesswoman, fashion icon and accomplished public figure, Julie-Anne Ho has undeniably succeeded in all of her endeavours. Incredibly involved with causes dear to her heart, this girl boss lives a life of purpose. She surrounds herself with passionate people and knows how to seize the opportunities that align with her values. It is with pride, elegance, and strength of character that she becomes the face of NEIGE.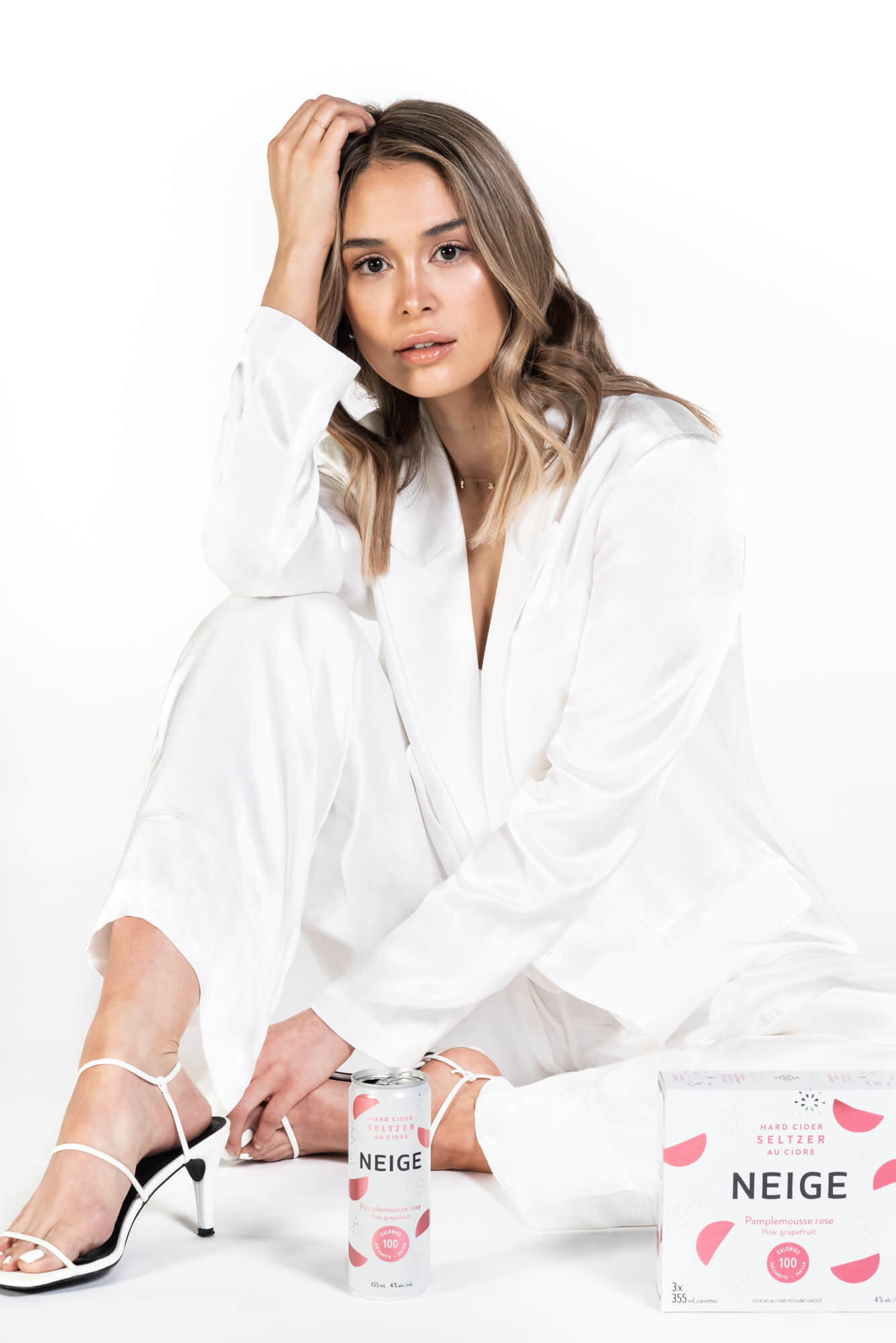 "NEIGE and I immediately established a bond based on trust and open-mindedness. I have become a part of the team, and I love that we are developing a vision for the long term together."
This Vietnamese-Quebec-born influencer has a multitalented entrepreneurial spirit. She completed her studies in fashion marketing at Cégep Marie-Victorin and a bachelor's degree in marketing.
Over the past few years, Julie-Anne Ho has been highly productive. In 2017 she founded PopBalloons, a company that specialized in custom balloon designs. Two years later, she launched the MoJu Show with her friend Maude Lavoie, which was a big success. Finally, in 2020, she became co-host of her podcast Génération Sidechick with Kathy Marquis.
No matter how busy, she takes the time to get involved in her community, notably as an ambassador for Let's Bond. This collective works to raise awareness and to de-stigmatize mental illness.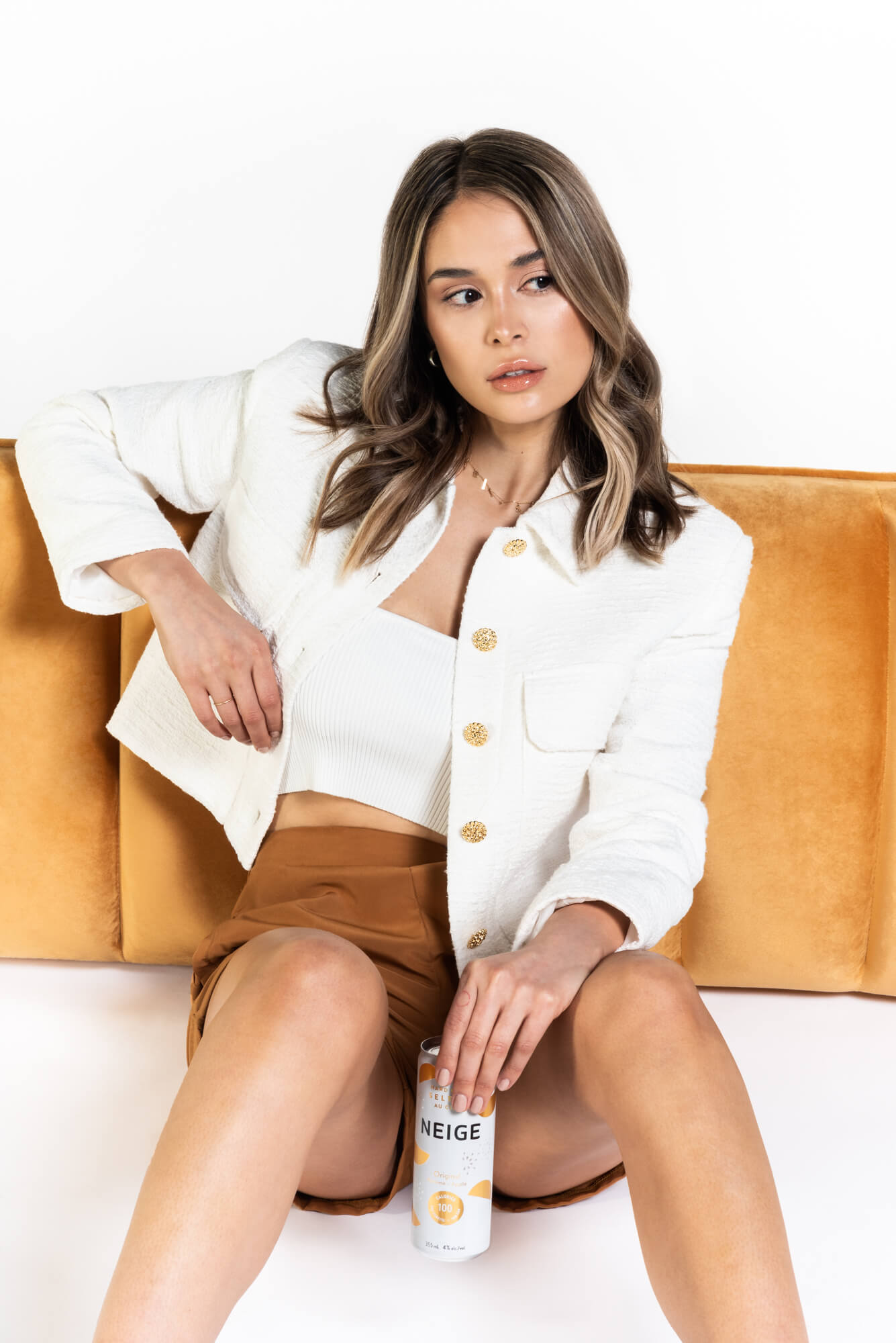 "I can't wait for people to discover NEIGE. It is such a refreshing and unique product, and I am sure that consumers will quickly adopt it!"
Captivating and engaging, this woman knows how to entertain her fans. With more than 237K followers on Instagram, Julie-Anne is always authentic and uses her influence to celebrate inclusion and positivity.
She joins NEIGE, a Canadian company that produces high-quality alcoholic beverages that shares her values.